30% off your first bag + free shipping always
Applied at checkout to any subscription. See terms.
Discover Your Best Coffee
Find a personalized selection of coffee from the top US roasters.
Take The Quiz
Coffee Gift Subscriptions
Treat them to endless discovery with a personalized selection of coffee tailored to each and every one.
Shop Now
We Believe Better Coffee Makes a Difference
Finding just the right coffee is hard. So, we re-thought the model for home brewing. We connect you to coffee from local roasters chosen just for you to explore, combining our knowledge, data innovation, and values to create a more personal, impactful experience on every level.
For you. For small businesses. For farmers.
Get Started
Curated
Selection
400+ coffees from the best craft roasters, all tasted by our team.
Tailored
to You
Our quiz matches you to coffee based on your preferences.
Fresh
& Easy
Roasted to order and delivered at peak freshness on your schedule.
Coffee for Community
With Trade, every roaster is your local roaster. And, supporting their small businesses means supporting local communities and farmers being paid ethical wages.
Shop Local
"Trade finds new roasters and beans for me, it's opening a present every time."
- Kyle is an advanced coffee explorer from Colorado.
Powered by Taste Data
Data powers Trade's one-of-a-kind coffee matching. Our coffee experts taste every single coffee, analyzing and collecting over 10 different attributes. The result is the best, most personalized tasting experience that enables you to discover new coffee and roasters.
Get Your Coffee
How It Works
Step 1
Get Matched
Take the quiz and tell us how you like your coffee. We'll curate matches just for you.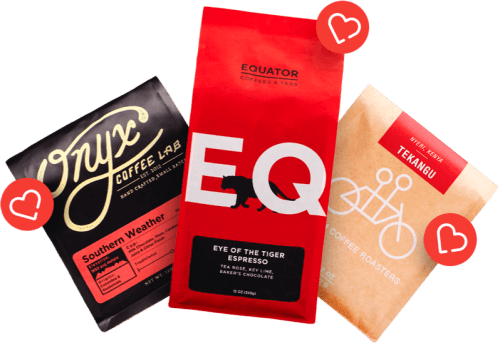 Step 2
Make It Your Own
Customize your order frequency, grind setting, and even choose your own coffees.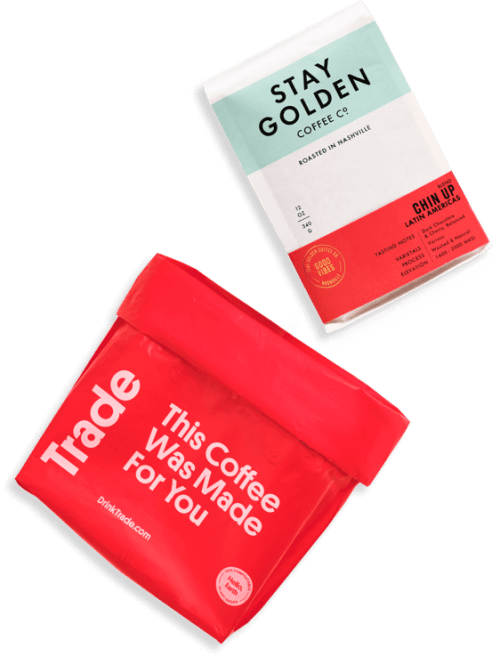 Step 3
Receive & Discover
Enjoy coffee at peak freshness and experience a new coffee and roaster every time.
Get Started