"Expanding its mission to work with young farmers across the globe, Joven Coffee (led by the world's youngest Q grader Frankie Volkema), has started to work with young cacao farmers too. Working with our partner Atucun Chocolateria in Honduras, we're launching a first-of-its-kind bar made from just coffee beans, extracted cocoa butter, and organic cane sugar. It's sooooo good!! We are also introducing the coffee used in that bar from Honduran farmer Abraham Pacheco. He's 23 years old and already producing some seriously good beans—we're grateful to be working together." - Sparrows Coffee
Team Trade recently caught up Frankie to talk about everything that went into creating the new "Coffee Bar" and what the future holds for Joven.
Frankie, great to catch up with you! Can you tell us about how the past two years with Joven has been?
The past two years at Joven have been amazing as we continue to bring in new products that support the next generation of coffee farmers and talent. I have worked hard since our launch in 2020 to partner with young coffee farmers from around the world and cultivate products that highlight the sustainability crisis facing the coffee farming industry.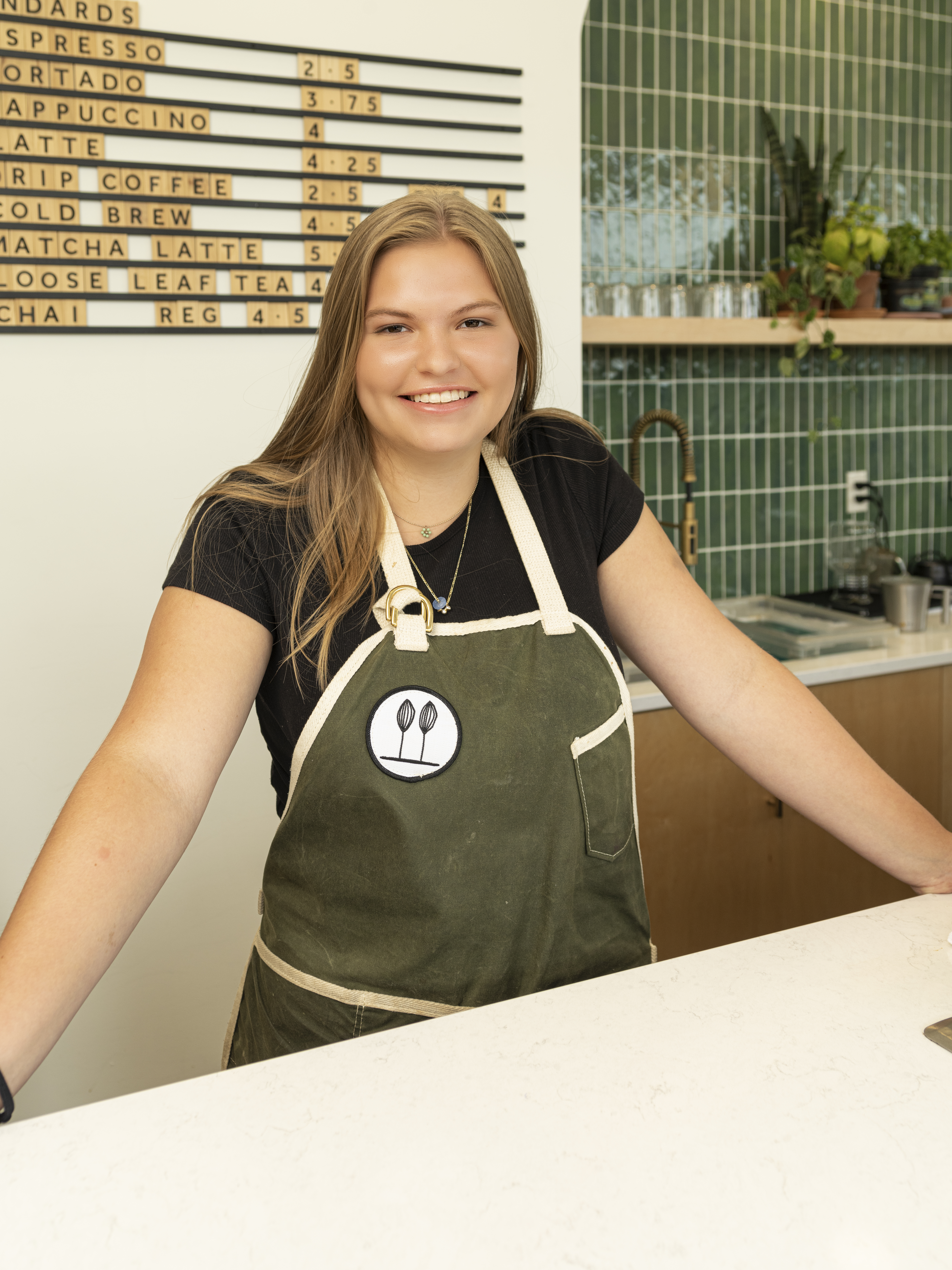 I am proud to say that we currently have products in the marketplace sourced from young coffee farmers in Honduras, Burundi, Colombia and Guatemala. Working with them to bring these coffees to life has been an incredibly rewarding experience.
We are here to talk about your exciting new product, the first ever Joven Coffee Bar. Can you tell us more about how this project came about?
I was looking for a way to expand on the success of Joven's initial launch, and was especially excited to find this coffee-related product, but with a new and unusual twist. Joven partnered with Atucun Chocalateria in Honduras to create the bar, and they produce it with just three ingredients: coffee beans, extracted cocoa butter and organic cane sugar.
The bar is so tasty and really just a unique way to enjoy coffee in dessert form. I envision a future where eating squares of this coffee bar can be a new and enjoyable way for coffee consumption to become part of someone's routine.
What is the process like that goes into creating this bar?
Producing the bar all starts with the two base ingredients: coffee and cacao beans. The cacao is dried, roasted and cracked, then pressed at high pressure to separate the cocoa butter from the solids. After that, Atucun mixes the roasted ground coffee with the cocoa butter (and some sugar) for seven days of refining. The entire process altogether takes about three weeks from start to finish.
Each bar is 70 grams and contains the equivalent amount of coffee that you would find in a standard cup (10-15 grams). It's amazing the level of effort that goes into making these bars.
What role did sustainable sourcing play in this launch?
Sustainability has been at the forefront of this bar production from the beginning! The coffee featured in the bar is sourced from Abraham Pacheco, a young farmer in Honduras, reinforcing Joven's commitment to placing youth-focused farming at the forefront of its products. Abraham is just 23 years old, and we are grateful to work with him as we continue our mission of supporting young farmers across the globe. In addition, the cocoa butter comes from cacao farmed by Ivan Pineda Gamez, who is also in Honduras and who is also 23 years old.
Where can we expect to see Joven in the next few years? Do you plan to continue to create innovative coffee products?
My main hope with Joven is that we will continue to inspire and cultivate a passion for coffee farming (and now cacao farming too) with young people around the world. The coffee industry is facing a talent sustainability crisis given the aging farmer population. Joven's central mission still aims to address this issue. Young people need to know that farming can be a financially viable career path, and Joven aims to bridge them to end customers willing to pay for quality.
I believe that innovative products like the 'Coffee Bar' bring new customers into the fold, showing them the need to support young farmers–we can create awesome (and delicious) results when we do.
Shop the Sparrows (Joven) Coffee & Chocolate Gift Box right here at Trade.